21st Annual International Summer Camp For Solidarity and Committed Volunteering - Apply Now!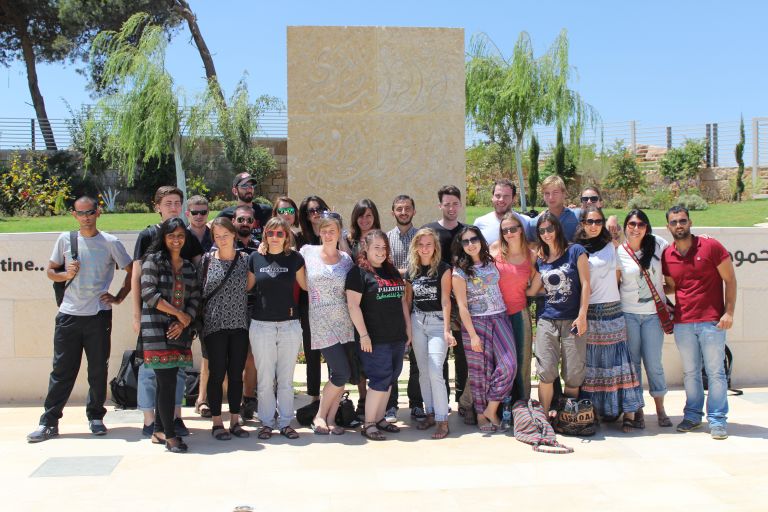 International Summer Camp that will take place from
August 1st -14th 2023
For the past 20 years the Lajee Center has hosted an International Summer camp attended by hundreds of people from all over the world. The program serves to connect International visitors with the community of the Aida Refugee Camp and Palestinian society at large by providing the opportunity to grow, learn, and collaborate in solidarity with the Palestinian people in a personal way.
We are now recruiting participants for the 21st annual International Summer Camp that will take place from August 1st -14th 2023. The deadline to submit applications is July 1st. 
Why apply?
The purpose of the annual two-week Summer camp is to provide international visitors with the opportunity to participate in an educational and practical program in Palestine with Palestinians in order to build a more informed understanding of the cultural and political life by way of submersion in first-hand experiences and to foster life-long friendships with Palestinians. This diverse program is open to all who are open minded and willing to learn regardless of one's current level of knowledge about the Palestinian reality. We welcome everyone eager to become connected: activists, students, teachers, professionals, trades people, artists, any person with the desire to grow, learn and collaborate with Palestinians.
The Summer Camp
During the two-week program participants engage in diverse work activities and creative projects that range from helping to develop, repair and/or improve infrastructure in addition to beautification and maintenance of public areas such as the playground and garden to creating art and painting murals. These projects are based on both the needs of the camp and the personal skills and desires of participants. Activities also include lectures and meetings with Palestinian activists and professionals in the fields of media, education, politics and social work, visits with civil society organizations, basic Arabic lessons, cooking and dabke lessons, a camping trip to the Mar Saba desert, and day trips to other cities, villages and refugee camps in the the West Bank.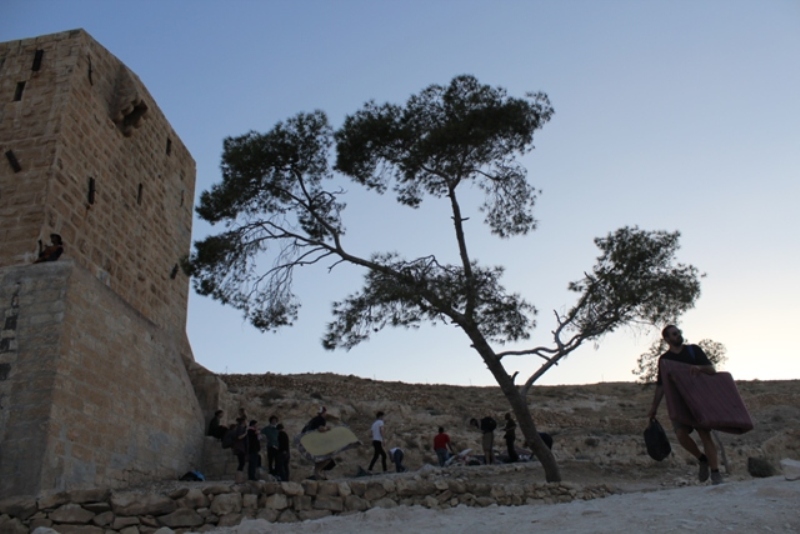 Application and costs
Download Application Here
Send the completed application in PDF file format to: internationalcamp@lajee.org
Program Fee:
Students: €600*
All other participants: €700*
The deadline to submit applications is July 1st. After your application we will get back to you and let you know if you can take part in the Summer Camp. Please note that your registration then is binding.
For the final confirmation we ask you to send us a copy of your flight tickets as soon as possible. The payment for the Summer Camp can be done after arrival in Palestine.
*The camp fee will be collected upon arrival. This covers the costs of boarding accommodations, food and transportation during the Summer Camp.
*PLEASE NOTE: airfare and transportation to and from the airport is not included.
Requirements
– Participants must be 18 years or older
– Proficiency of the English language
– Strong desire to grow, learn, collaborate and connect!
For more information or questions, please contact: internationalcamp@lajee.org