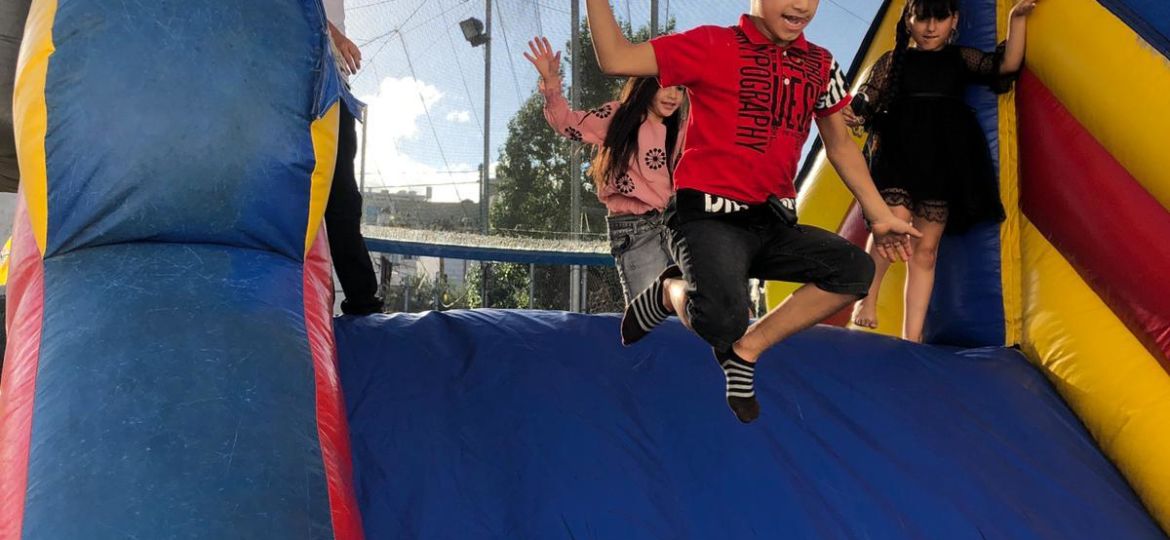 Eid al-Adha 07/12/2022
Hundreds of visitors attended the third annual festival on the second day of Eid al-Adha. The celebration went from 11am to 5pm.
There were many tables, close to 20 in number, set up around the Lajee Center's garden where local products made by Palestinian women were sold. Tatreez (traditional  embroidery), t-shirts printed with different symbols and expressions of patriotism, and some with popular snacks and sweets were among the items for sale; this all supports local craftspeople and strengthens the resilience of the Palestinian refugees and their connection to their homeland.
The festival also included puppet shows, live cartoon characters, comedic plays, dance performances, a bouncy house, and clowns for the children.
The place and people were overflowing with joy. The children and their families who attended live in Aida Camp as well as other nearby camps and neighborhoods in the Bethlehem area.
We would like to thank the staff of the Lajee Center as well as all the volunteers who contributed to the success of this special day.
We will see you all again for the next Eid and best wishes for the holiday!
كل عام وأنتم بخير