Much of Lajee Center's work is focused on creative arts and media projects which build the creative skill base within Palestine's new generations whilst also creating international tools of advocacy and resistance through international exposure.
Since 2005, Lajee has worked on photography and film projects and through this strategy has produced a considerable body of work which has received international acclaim and recognition on many levels and in many areas including academia, the art world, and in the international activism movement.
In 2009, Lajee Center established the full-time and sustainable 'Lajee Center Media & Arts Unit' with the support of the UK-based HOPING Foundation. The unit builds on our previous work by implementing ongoing and sustainable projects in Photography, Film, and Radio/Podcasting.
Lajee Center Media & Arts Unit is led by local Palestinian staff and believes that true sustainability and the building of the creative skill base in Palestinian society necessitates projects being led by well trained and educated staff who live full-time in Palestine rather than short-term projects led by internationals. International volunteers can and do still play a role in the Arts & Media Unit in a supportive role although this remains within the framework of the ideas, practice, and leadership being by Lajee's local staff.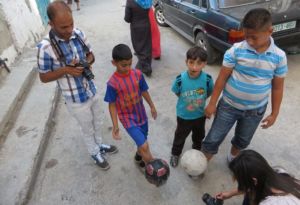 Lajee Media Unit improving Creative Art Skills for Palestinian Children and Youth Since its establishment in 2009, the Lajee Media
Read More »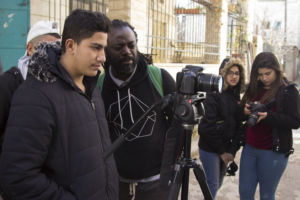 Learn how to create and edit a movie: "Life in Palestine" Thanks to Kwame Philips, Ben Possibly and Lajee Center's
Read More »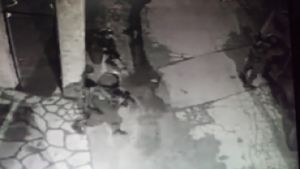 Israeli Soldiers Beat Journalist and Lajee Media Director, Attack Youth Football Practice At around 6:00 on the evening of Saturday,
Read More »