Lajee Media Unit improving Creative Art Skills for Palestinian Children and Youth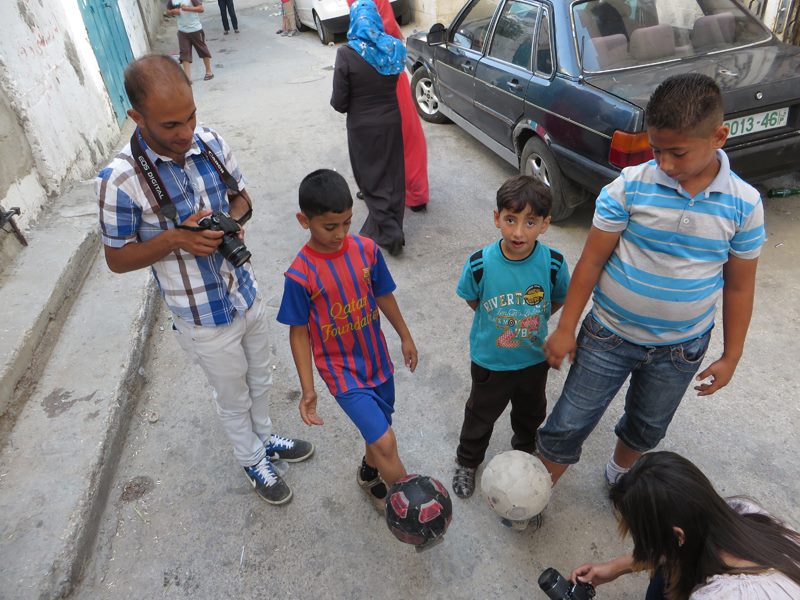 Since its establishment in 2009, the Lajee Media Unit has been sincerely invested in producing creative arts and media projects that improve the creative skills of Palestinian generations, whilst also creating international tools of advocacy and resistance through international exposure. 
The unit has been strongly present on many platforms online and offline. It has produced dozens of films and reports, published photography books, lead training courses and workshops, held photo exhibitions in and outside of Palestine, and won international prestigious awards.
Publications:
Films:
Lajee has recently produced the film titled Take my Pictures for me, which is being screened in international festivals including the Palestine Film Festival in Boston 2017, and in Washington D.C.
The film elaborates the situation of a Palestinian refugee creator, Mohammad Alazza, and his friend Amahl Bishara, who has access to the 1948 lands with her Israeli passport which was imposed on her with the start of the occupation.
When Mohammad, a West Banker and holder of a Palestinian ID, wants to film in Palestinian 1948 villages, he cannot go and film there. When faced by this problem, he tells Amahl: "Why don't you take the pictures for me?"
Therefore, it represents the reality of movement restrictions which limits creators' work and vision. It talks about expression, mobility, Palestinian collectivity, and the limits of what one friend can do for another.
The unit also produced films and reports about the Palestinian struggle throughout the years. One short film titled What will you do when you go back to your village?, which directs the question to Palestinian refugees of all ages that fled different Palestinian villages. Some of the interviewees have witnessed the Nakba and some of them are second and third generations of refugees who still suffer from the consequences of the catastrophe which their ancestors have gone through.
The unit also produced eight films in 2017, including Time Bomb and Identity, which talk about identity papers and the crises that follows being a stateless refugee.
One of the most distinguished all-time films produced by the unit are: We Have A Dream, which narrates the reality of living in Aida camp from the perspective of a child volunteer at the center, and Everyday Nakba, which talks about water shortage in the camp.
The videos are all published on Channels of the center on different social media websites:
https://www.youtube.com/channel/UCU74X1lVjSKxjHU05ghvQYA and
 https://www.youtube.com/channel/UCRDfBLPn_zB1ZLbko8phmdg/videos
Photography books:
The unit has published five photography books with both English and Arabic descriptions. The most recent book was titled Palestine: The Reality and Hopes – 2016/2017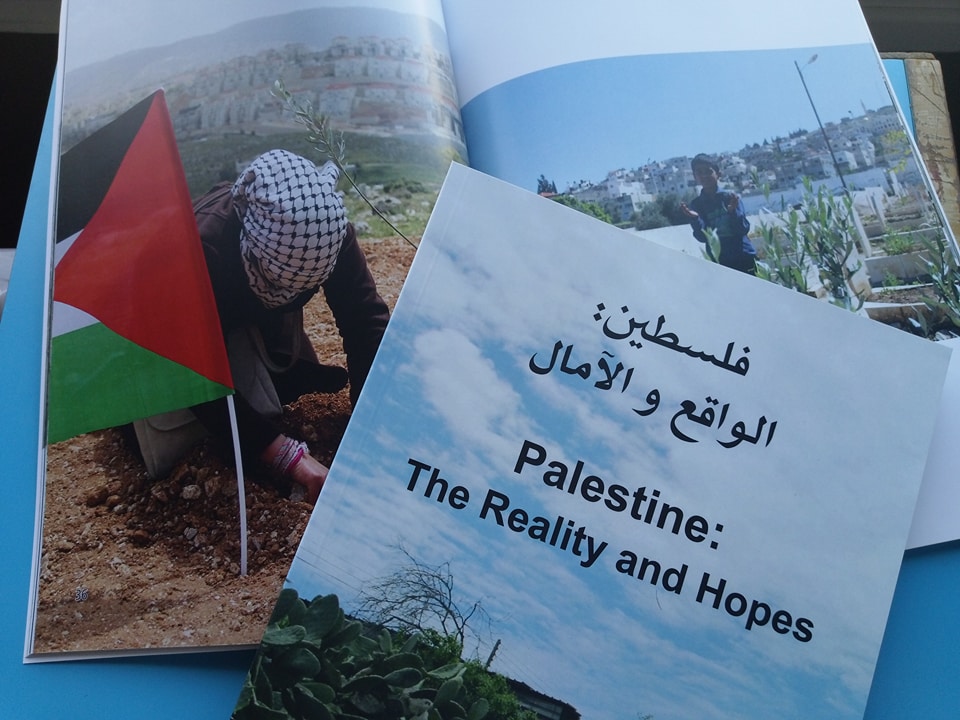 In addition, a new photography course for children aged 12-13 years is due to take place next month. At the end of the course, children will hold a photo exhibition, with the theme of Resistance and Struggles inside Aida camp. Other photography books include Our Eyes (first published in 2008, republished later in 2008 and 2010); Dreams of Home (first published in 2008, republished later in 2008 and 2010); Flying Home (first published in 2009, republished in 2010), and The Power of Culture- published in 2013.
Photography exhibitions:
The photographs published in the books were also displayed in national and international photography exhibitions over the years. International platforms include USA, Canada, Belgium, Spain, France, Ireland, Scotland, England, and more, where audiences showed so much love and support.
Lajee center media unit continuously documents daily life in Aida camp, including arrests, attacks, invasions, and other occurrings due to occupation. It is also responsible for updating reports about the ongoing activities and projects of the center's different units.
 The media unit wouldn't have been able to achieve this success without the generous support of funders and donors. Special thanks to the Hoping Foundation, 1for3 organization, Che Scholarship in Belfast, Ireland, local donors, and finally, the main factor: the bright, creative children who contributed to and took part in producing such artwork, books and films.