Jasmine Flower Kindergarten
The Zahrat Al Yasmeen Kindergarten is a safe and secure place in which children learn about their world in a loving and nurturing environment, where teachers guide and support children to achieve academic, social and creative competencies with a comprehensive program centered on nature, art, drama and music. The Lajee Center opened the Zahrat Al-Yasmeen Kindergarten in September 2021, and provides a pre-school education for 100 children, exclusively from Aida camp. The school started because children in the West Bank lack access to early education. Within Aida camp, there is only one Boys School which serves up to 400 students; the other 1200 students who live in Aida camp attend the UNRWA Coeducational School in the nearby village of Beit Jala. Children must pass through checkpoints and experience the trauma of military occupation to get to and from school each day. Recognizing this challenge, UNRWA psychological counselors are present at both schools. With the Zahrat Al Yasmeen Kindergarten being located within the well-known Lajee Center of the Aida camp, it provides a sense of security for parents knowing their young children are within close proximity of their home, as well as provides the children with all of their educational needs and extracurricular activities that many other schools may not provide. There are four classes in mixed age groups, ranging between 3-5 year old children. A child graduating from the Zahrat Al-Yasmeen Kindergarten will be prepared intellectually and socially to enter primary school and to engage constructively with family and the community.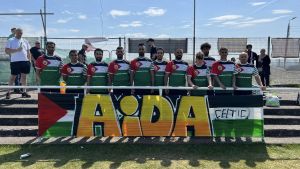 Lajee Center Activities in June 2023 Lajee Center would like to thank all donors, partners, volunteers and friends of Lajee
Read More »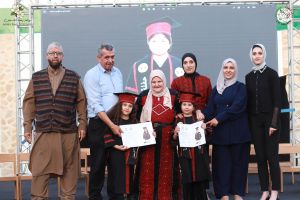 Zahrat Al-Yasmeen Kindergarten Graduation Ceremony Lajee Center would like to thank all donors, partners, volunteers and friends of Lajee Center.
Read More »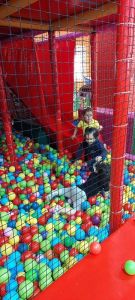 End Of Year Kindergarten Field Trip Lajee Center would like to thank all donors, partners, volunteers and friends of Lajee
Read More »